ACS Points Plugin
Do you own an online store? If you are looking for ways to further improve your customers' experience, ACS has the solution for you!
With ACS Smartpoint Lockers, your customer no longer needs to wait for the shipment to arrive at their location or pick it up from your store. They collect it, whenever they wish, from one of our "smart" lockers. With 100 ACS lockers in Athens and Thessaloniki, you too can put an end to the undeliverable shipments of your online store.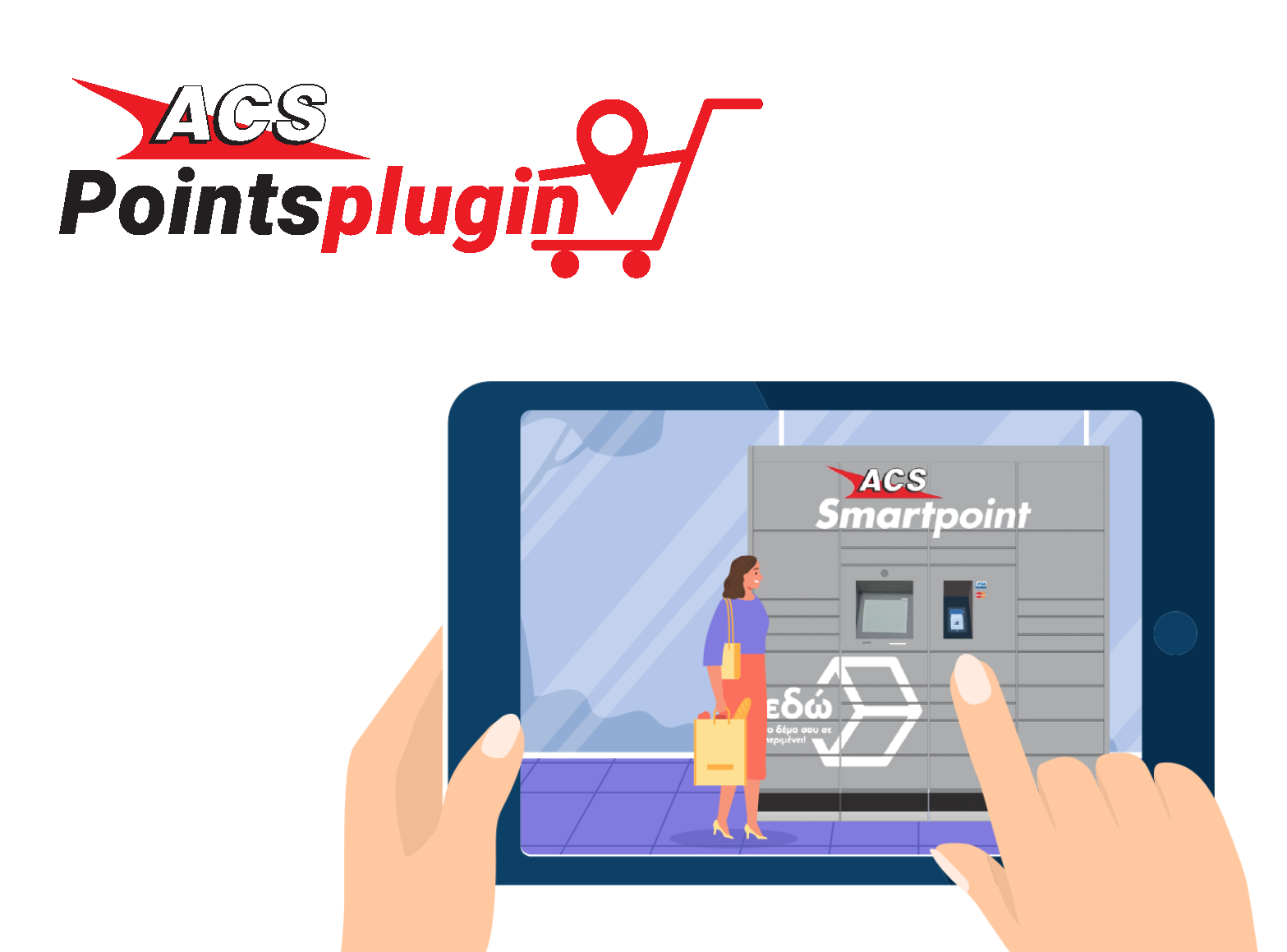 Because now you can install the ACS Points Plugin totally free of charge on the Wordpress, Opencart, Magento1 or Magento2 platform that your online store uses.
Not sure how to integrate the ACS Points Plugin into your own online store? Do not worry! You can fill out the expression of interest form and a representative of the partner company AfterSalesPro will call you to answer any questions you may have.
However, even if the ACS Points Plugin is not compatible with your own e-commerce platform, you can use our online applications ACS Connect / ACS Web Connect and ACS Web Business Tools for free, to integrate all pick-up points and Smartpoint Lockers of the ACS network, as a collection option in your e-shop. Contact us today, either through our sales representative or through the online contact form on our site.